Pragma Edge is a software, SaaS, and consulting services company that drives digitization data integration and process automation. We are one of the fastest-growing companies in the United States and is ranked 20th among I.T. Services companies. We are achieving this growth by helping our customers to achieve their goals, delivering innovation, collaboration, and agility with solutions and services that improve their bottom line and business operations. We are a team of "Doer's and Thinkers" who take a pragmatic approach addressing the needs of our customers.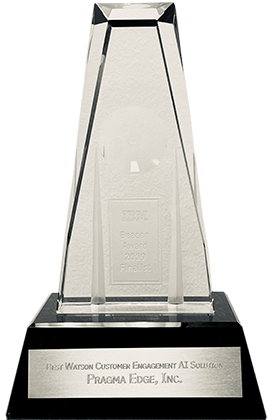 We make managed file transfer and business integration easy.
Pragma Edge Solutions are equipped with intuitive GUI, turning complex setups to ease to use​
We have deep industry expertise, which will drive you the industry based I.T innovations and solutions to help you better.
Pragma Edge Cloud is ready to run with just a few clicks out-of-the-box. Made for easy & rapid launch
Private Cloud solution helps you to manage and change like your on-premise, changes your perspective of the cloud.​
We always have a large pool of resources that are readily available to up your short term or long term requirements
Highly responsive, absolutely scalable, and serviceable solution and services to address whatever your needs are.
An effective strategy involves careful planning & proactive communications. We provide all levels of strategic counsel.
Our support quality has 5 Star ratings from our top clients. Your ultimate satisfaction with Pragma Edge is our primary goal!
Your positive action combined with positive thinking results in success