Enables to onboard trading partners
Community Manager
To deliver next-generation B2B and File Transfer capabilities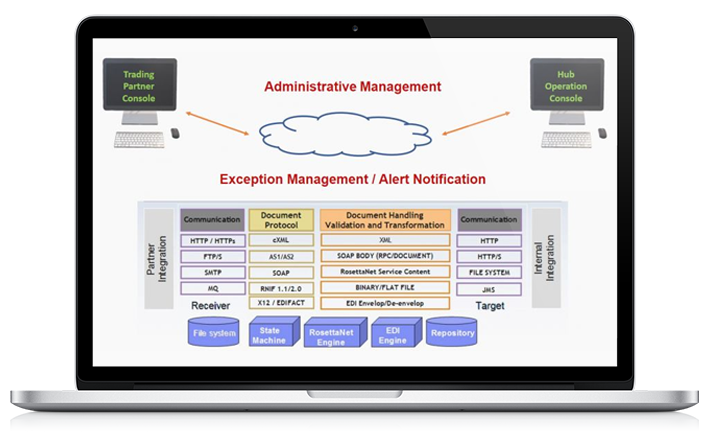 operate, regulate & engage
Pragma Edge Community Manager (PCM) is powered by IBM Sterling B2B Integrator, which enables to onboard trading partners using FTP, SFTP, FTPS, AS2, HTTP/S, SMTP, IMAP. Community Manager provides the ability to handle any translation of the data but not limited to EDI, EDIFACT, XML,SWIFT, HIPPA, HL7, flatfiles etc. Community Manager combines the ability to handle MFT (managed file transfers) and B2B features into the same set up and process. See how you can manage your MFT and B2B with ease to use and flexible to handle the variations between the partners without writing code.
To Deliver Next-Generation B2B, & File Transfer Capabilities​
Pragma Edge Community Manager solution extends IBM Sterling B2B Integrator to deliver next generation B2B and File Transfer capabilities that meet the growing demands of the customer.