Create new microservices to expose data assets
IBM API Connect
API Connect enables users to expose APIs, through a developer portal, targeting application developers both inside & outside their organization.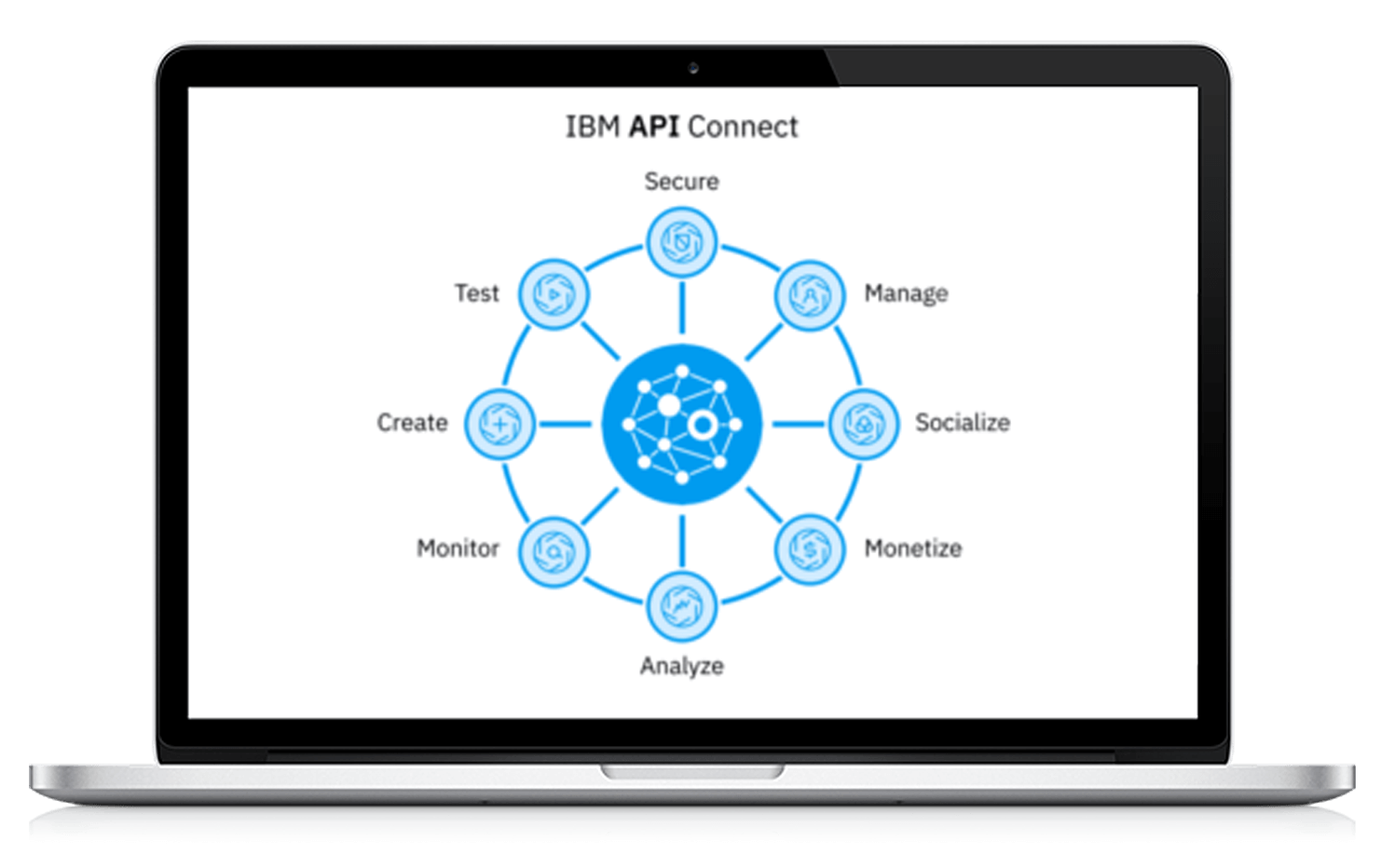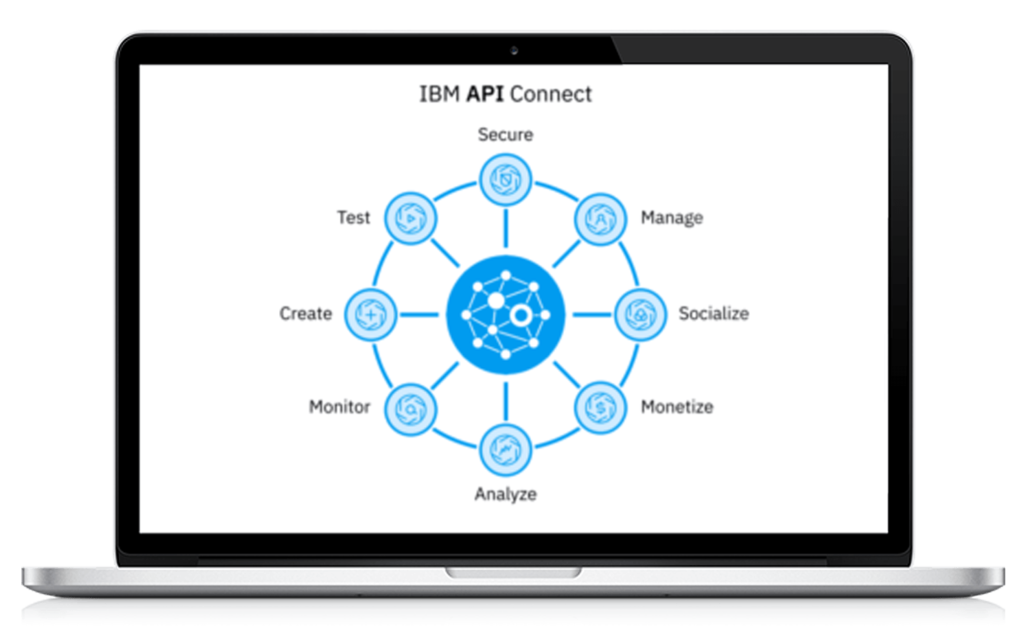 IBM API Connect is an end-to-end solution that allows users to create, secure, manage, socialize, monetize and analyze APIs. It provides a powerful set of capabilities from turning backend RESTFUL or SOAP services into managed services. This is done by publishing APIs to API Gateways while enforcing lifecycle and governance controls on those APIs. API Connect enables users to expose APIs, through a developer portal, targeting application developers both inside and outside their organization. Additionally, the solution's analytics tooling helps API providers and API consumers better understand the health and consumption of deployed APIs.
The major components of API Connect, as well as considerations for configuring different clouds and environments within API Connect so that users can be successful in their API strategies. It targets Solution and Integration Architects.
There are four different Components in API Connect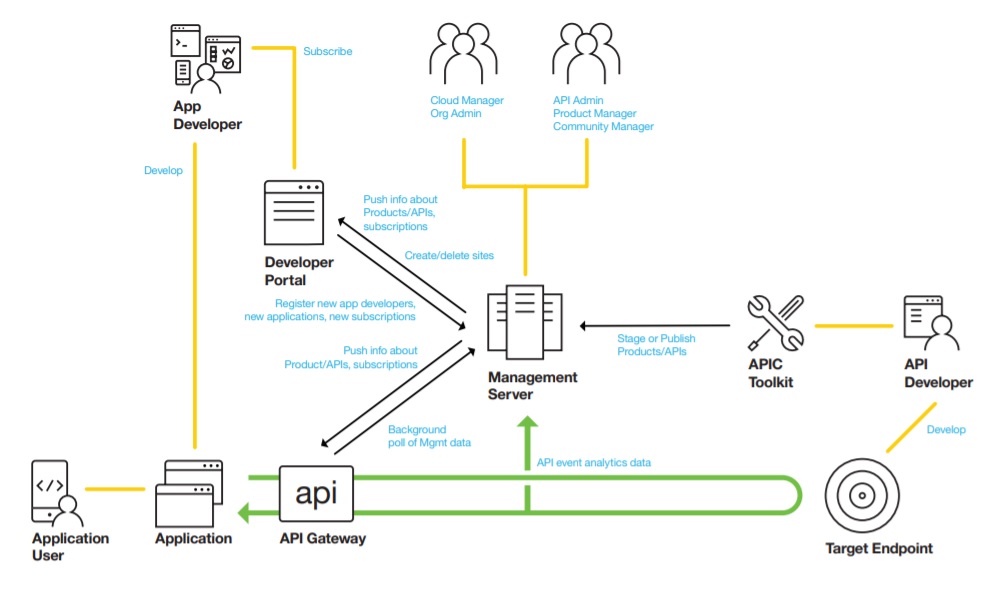 Enable Trusted Transactions
The Management Service provides two functional roles. The API Manager and the Cloud Manager.
The API Gateway Service is the runtime component. It is responsible for responding to incoming API requests from client applications: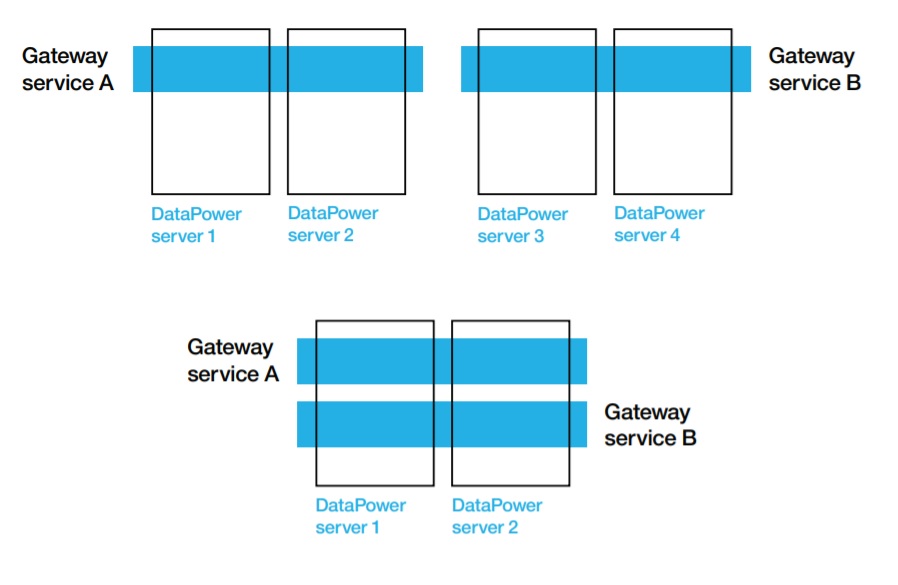 The Analytics Service is deployed separately from the API Manager. The Analytics Service is built on top of Elastic Stack and provides the following:
The Developer Portal Service is the component through which APIs are socialized to application developers. The following functionality is provided: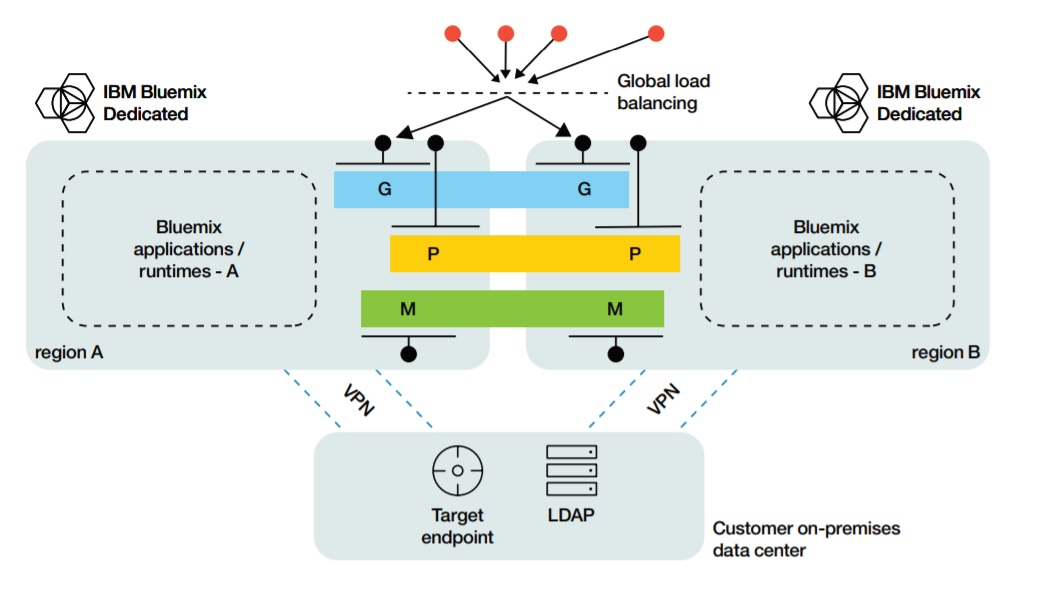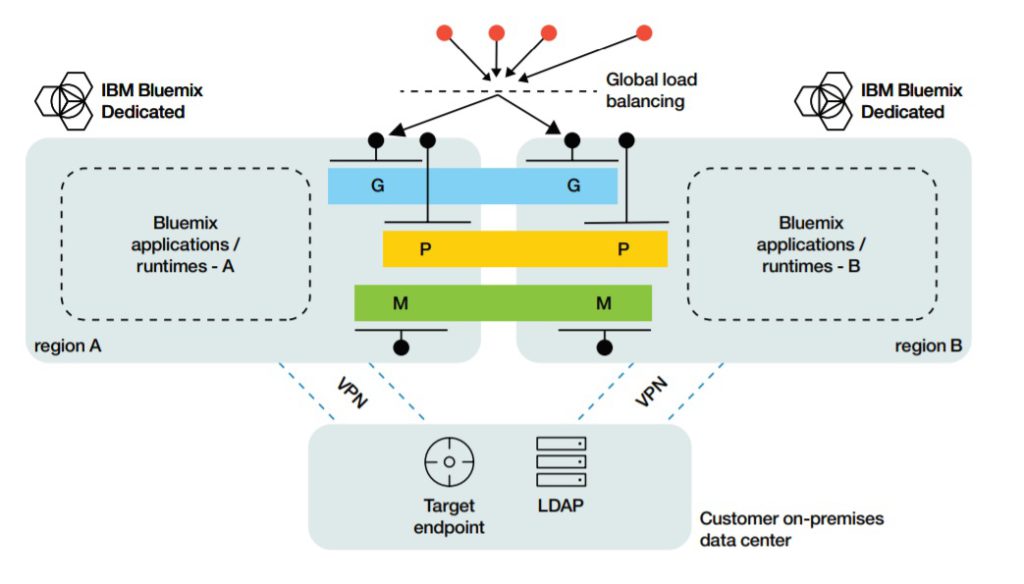 IBM API Connect - Key highlights
IBM API Connect is a complete, intuitive and scalable API platform that lets you create, expose, manage and monetize APIs across clouds. This means you and your customers can power digital applications and spur innovation. IBM API Connect is also available with other capabilities as an.
API Connect is a way to quickly create API's and microservices using Node. js and Java runtimes. API Connect allows you to easily create, run, manage and secure API's in one offering.
IBM API Connect Version 10 can help increase productivity and improve outcomes for teams involved in API-led innovation efforts. Developers: Increase productivity by consistently building high-quality APIs. API product managers: Enhance trust with API consumers through service-level agreement compliance.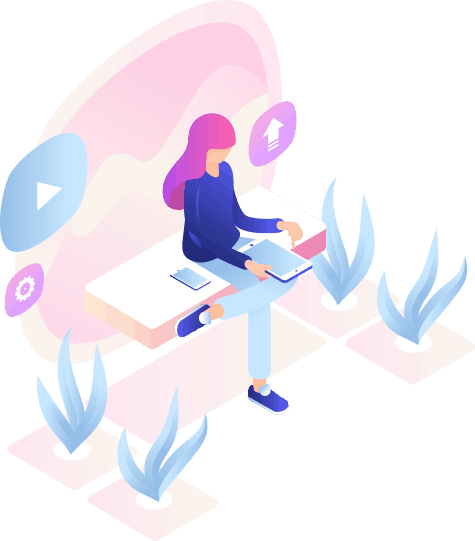 See exactly how Pragma Edge can help your business thrive.