Provides security-hardened
IBM Sterling Connect Direct
Provides security-hardened, point-to-point file transfers to lessen dependency on unreliable File Transfer Protocol (FTP) transfers.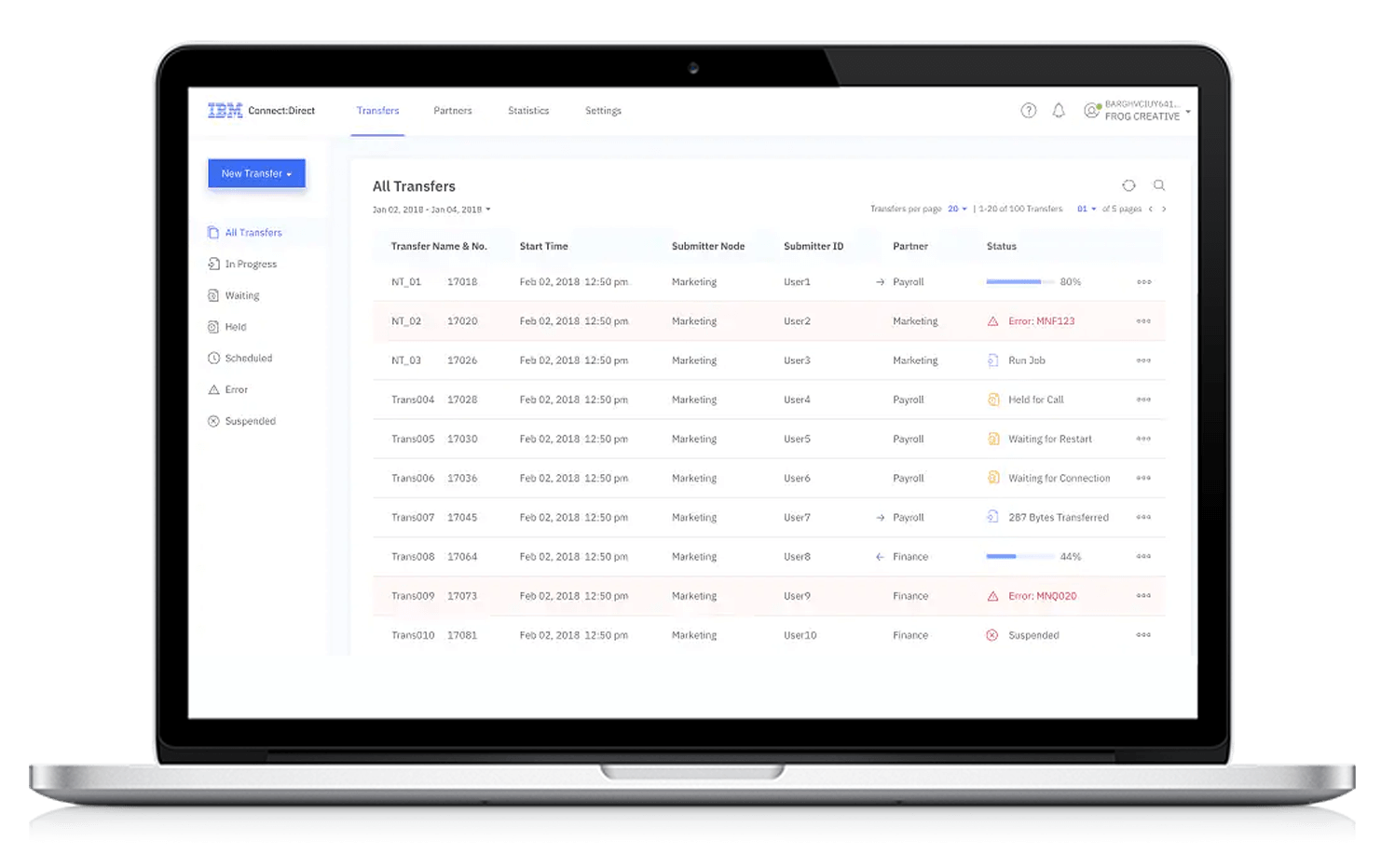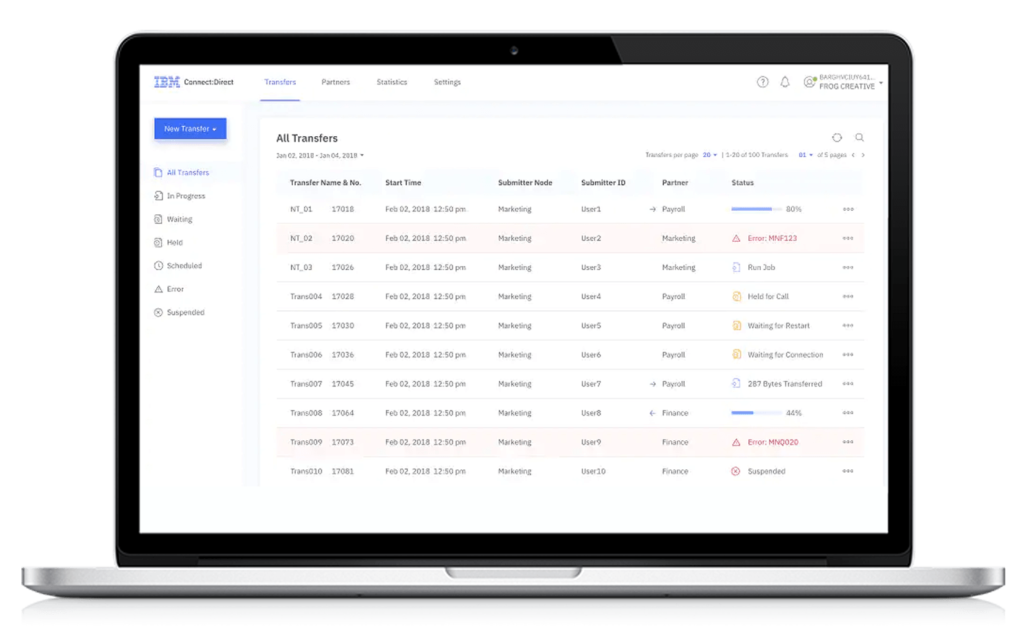 IBM Sterling Connect Direct
Automated, reliable file transfer.
Organizations have never seen a greater need for reliable and secure file transfer. Digitalization is fueling growth in data at unprecedented rates. Managed file transfer (MFT) provides the near real-time integration necessary for applications as diverse as distribution of insurance claim records, synchronization of central and disaster-recovery sites, secure transfer of check image files, and consolidation of credit card transactions.
Secure file movement must also ensure data delivery to the intended destination within the right time window, so the receiving application can process and act upon it consistently avoiding delays to your critical business processes. The problem is, many existing file transfer "solutions" built on FTP do not have the necessary mechanisms to ensure consistent management, monitoring,and security of your critical data flows.
IBM Sterling Connect Direct is the leading solution for secure, point-to-point file transfers. It has been optimized for high-volume, assured delivery of data within and between enterprises, and provides script-based automation, scheduling and alert notifications for 24×7 unattended operations. A key component of IBM's MFT solution, Connect: Direct, which allows organizations to automate the exchange of data between mission-critical applications regardless of platform. Unlike FTP implementations, Connect: Direct is designed from the ground up specifically for enterprise-class file transfer. It eliminates the need for manual intervention in data delivery, improving the productivity of your people and the reliability of your business processes.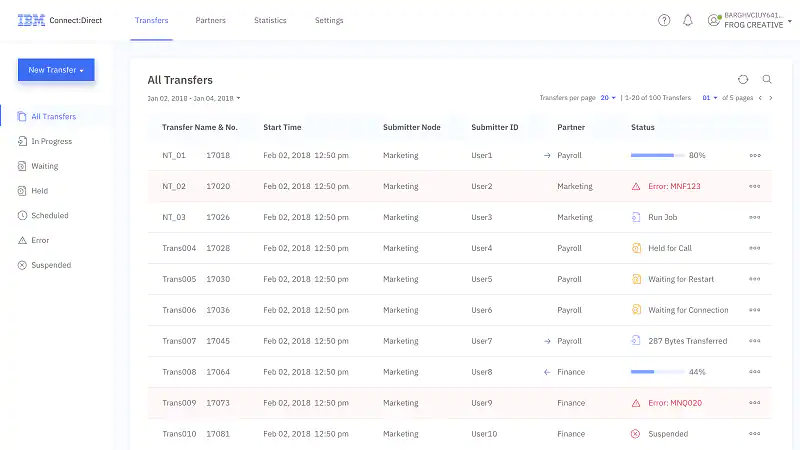 Provides automated scheduling, checkpoint restart and automatic recovery to help ensure predictable, assured delivery of files.
Help keep customer information private and support regulatory compliance measures.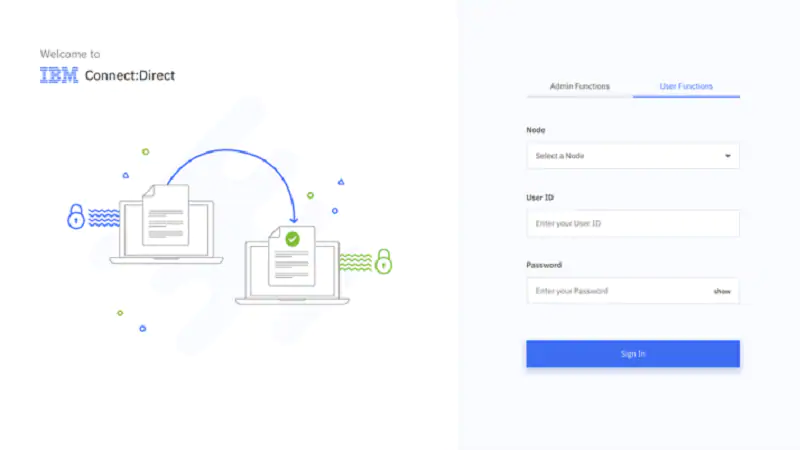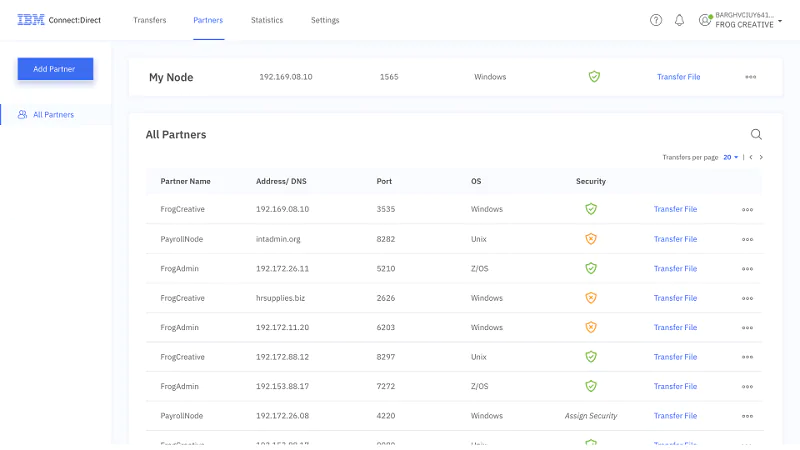 Handles your most demanding workloads, from high volumes of small files to multi-gigabyte files.
Reduce installation and patch time
Significantly reduces installation and patch time from hours to minutes by deploying your solution with a certified container that has all required components.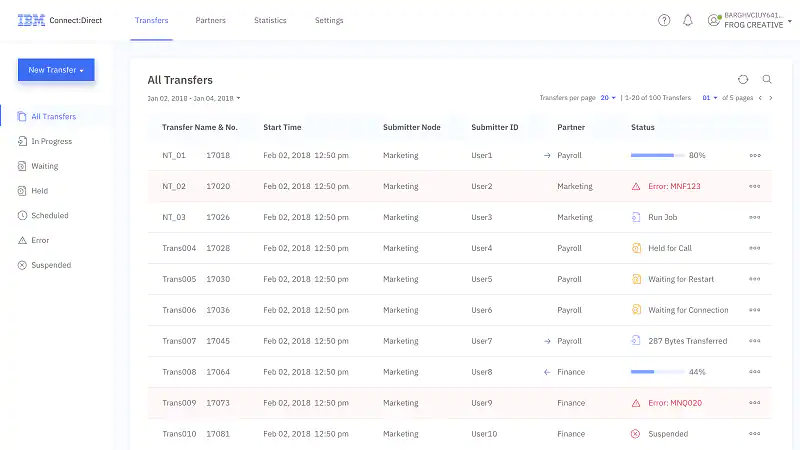 IBM Sterling Connect Direct - Key features
 IBM Sterling Connect: Direct also has options for certified containers in the hybrid cloud which deliver increased security and greater cost-effectiveness. IBM Certified Containers for Sterling Connect: Direct are enterprise-grade, secure product editions with integrated common software services for consistent deployment life-cycle management including easy install and configure options, management of upgrades and roll-back, scalability, and security.
Sterling Connect Direct - FAQ's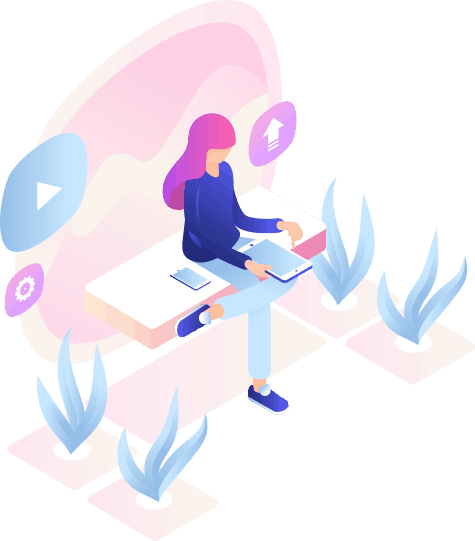 See exactly how Pragma Edge can help your business thrive.