Provides capabilities to maintain high-availability
IBM Sterling Global Mailbox
Helps companies address demands for high availability operations and redundancy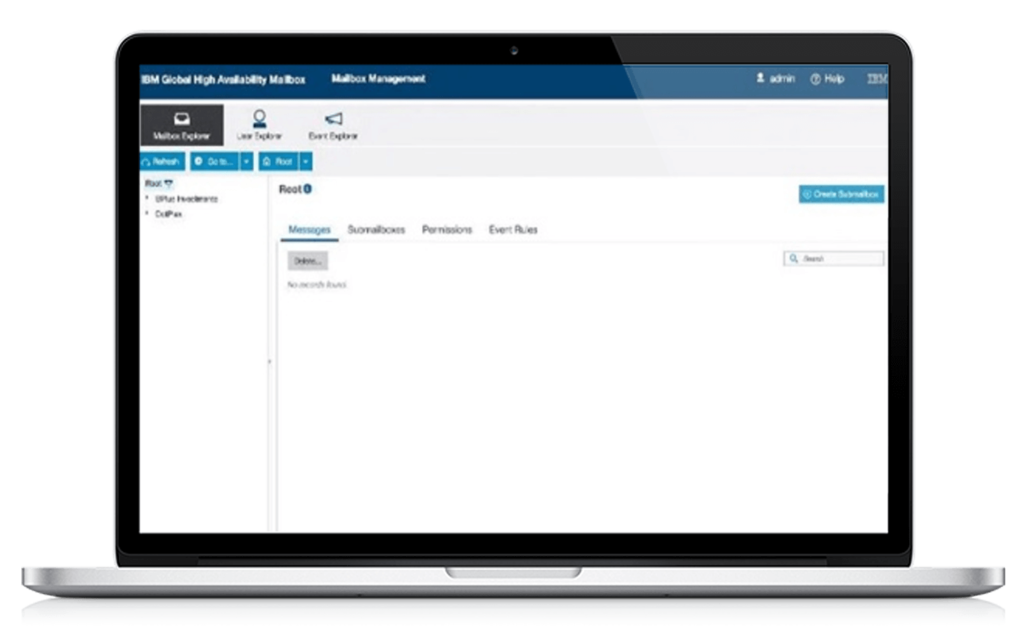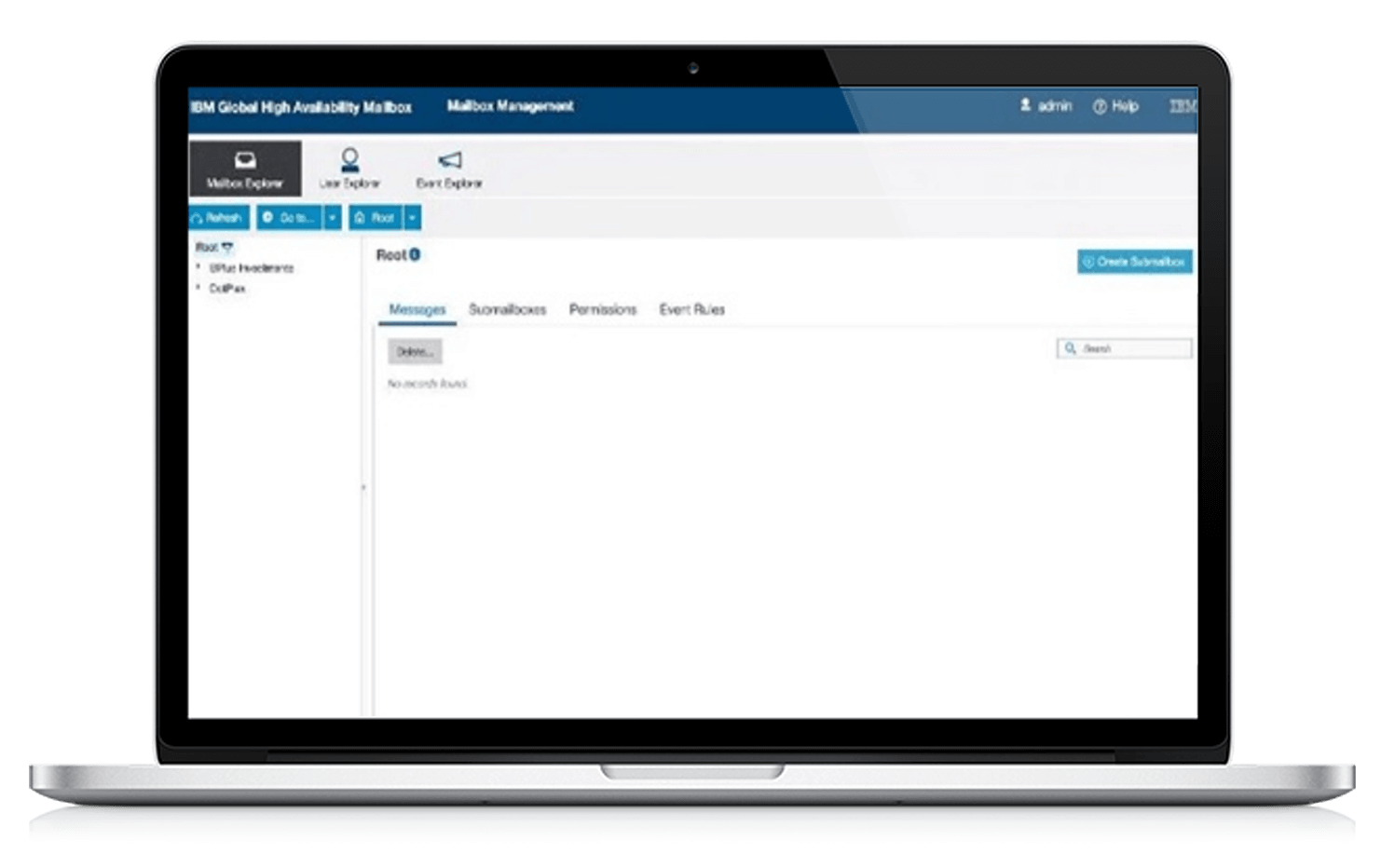 IBM Sterling Global Mailbox
High availability for your business
IBM Sterling Global Mailbox helps companies address demands for high availability operations and redundancy with a robust and reliable data storage solution available across geographically distributed locations. The solution supports active-active communications for disruption resiliency and disaster recovery in near real-time.
Sterling Global Mailbox is available for IBM Sterling B2B Integrator and IBM Sterling File Gateway and is designed to work with IBM Sterling Control Center.
Companies need to exchange a variety of business files and documents across a wide variety of use cases – and do so in real-time. These demands put enormous pressure on IT departments to architect a B2B integration platform that is highly available and can execute the just-in-time exchange of critical business information and documents.
Complicating this issue is the fact that many companies that operate regionally disperse data centers for both performance and disaster recovery purposes. Companies go to great lengths and expenses to ensure 24×7 availability, often deploying redundant software and hardware. IBM recognizes the challenge companies encounter trying to meet the demands of high-availability operations – and prepares for any potential disruption or disaster recovery.
To help companies meet these challenges, IBM Sterling Global Mailbox is an optional component of its IBM Sterling B2B Integrator and IBM Sterling File Gateway solutions. This high-availability mailbox capability enables geographical distribution and data replication capabilities that leverage active/active communications. Sterling Global Mailbox makes use of functionality built into other IBM Sterling B2B Collaboration portfolio architectures, as well as other technologies, to deliver a high-availability solution across multiple data centers.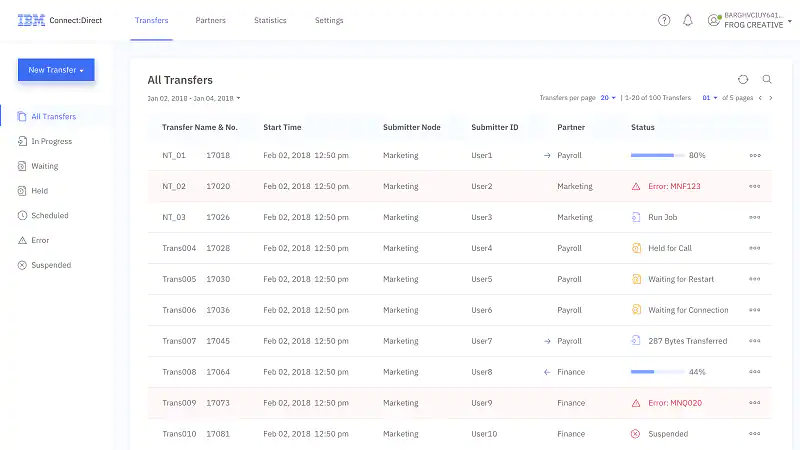 Ensures High-Availability Operations
Provides capabilities to maintain high-availability and efficient disaster resilience and recovery, including active-active communications.
Real-time data replication
Real-time data replication eliminating the need for backup databases or custom-built approaches to disaster recovery.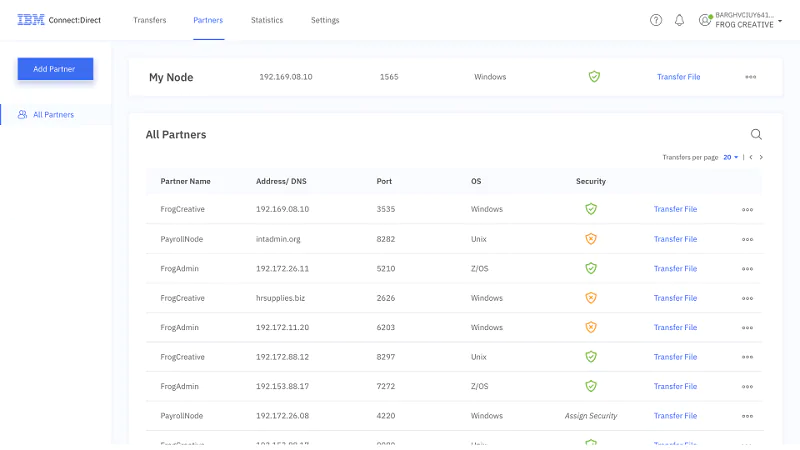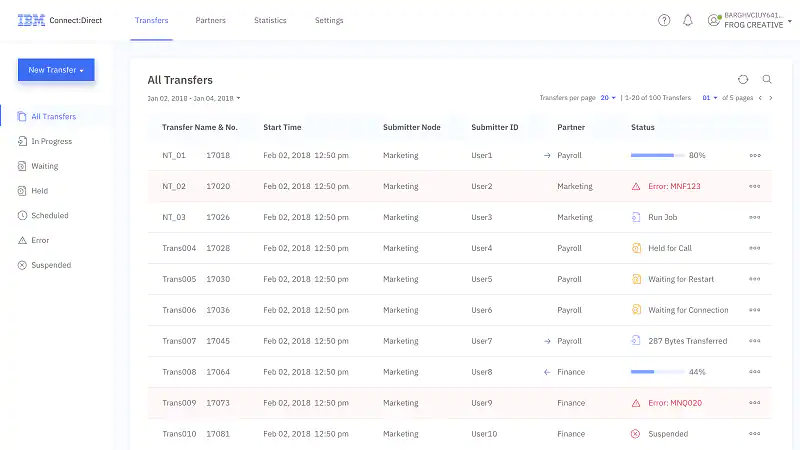 Configurable Geographic Distribution
Flexible and configurable geographic distribution options to meet performance and customer-service level requirements.
IBM sterling Global Mailbox - Key highlights
Using IBM Sterling Global Mailbox, companies that operate regional data centers for customer service and performance purposes can now design and deploy a high-availability architecture. Sterling Global Mailbox provides data storage across geographically distributed locations. Data is regularly routed to the nearest available regional data center and then replicated across centers in near real-time. Enabled applications can listen for mailbox events to trigger application- level actions, such as initiating further processing. Companies looking to deploy IBM Sterling Global Mailbox can leverage the sol