Discover, capture, automate, manage
IBM ODM
Utilize model-driven engineering, such as the model-driven architecture (MDA)/ Object Management Group (OMG)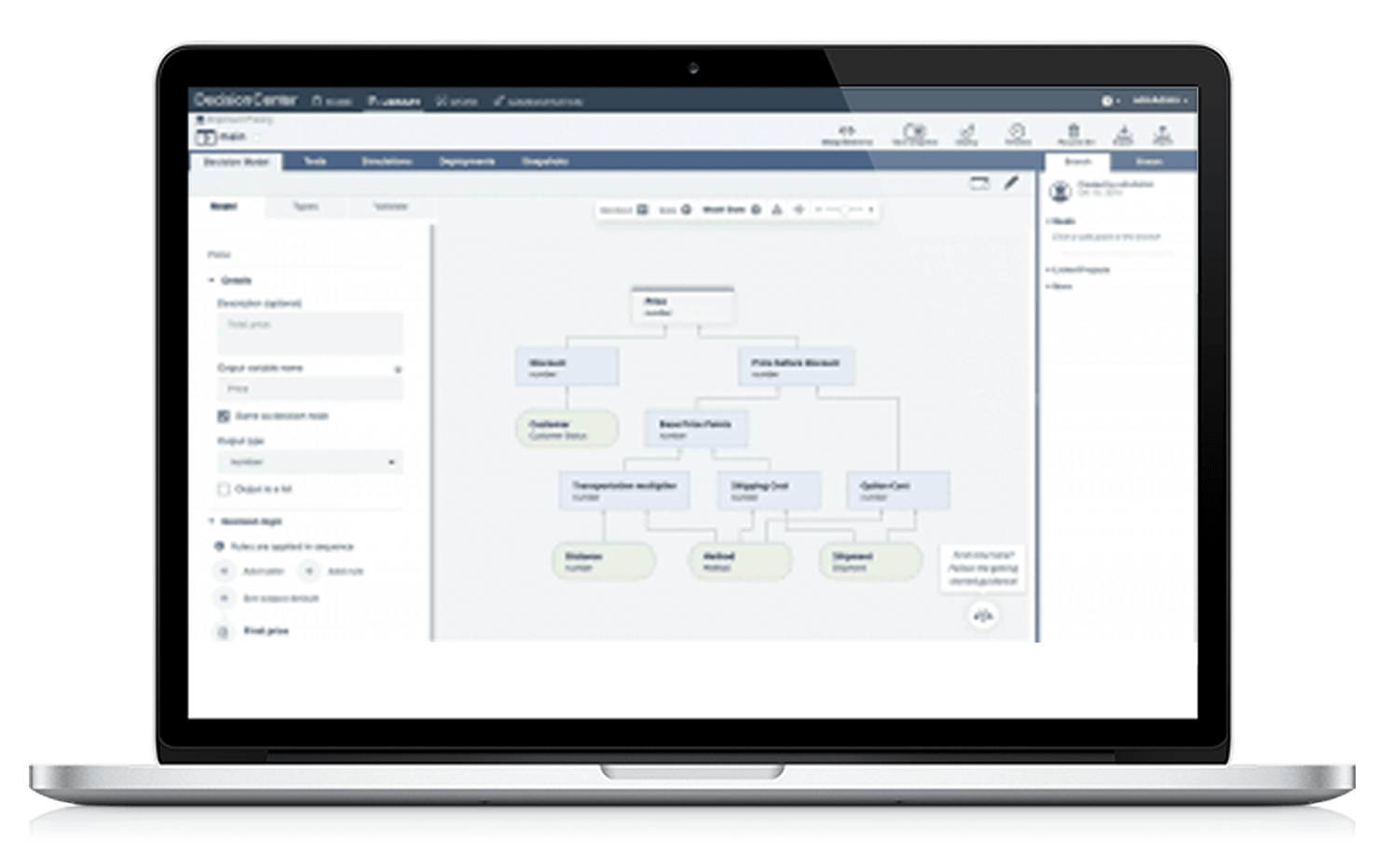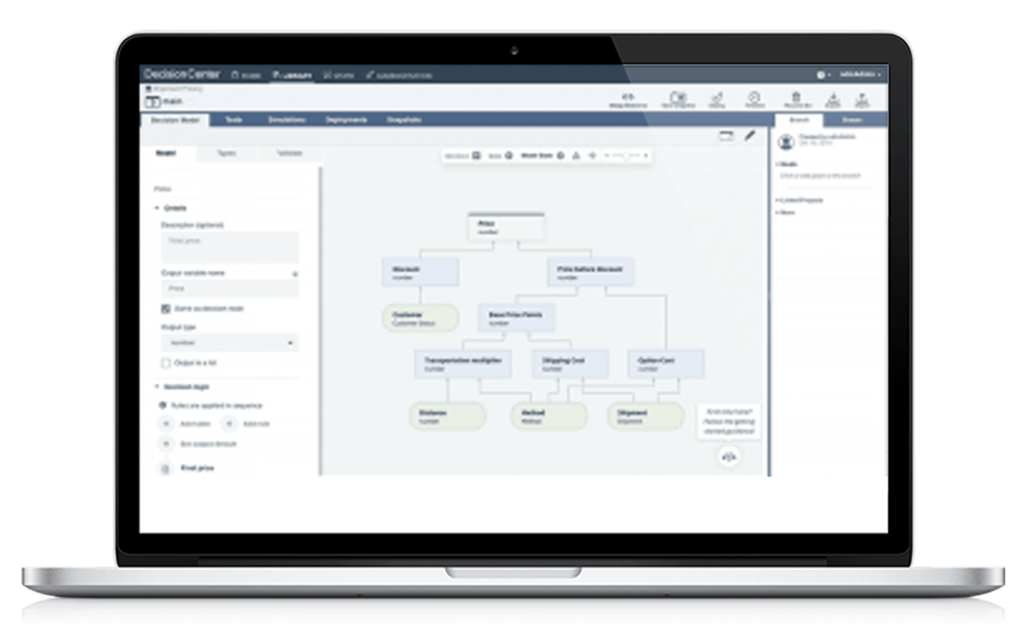 IBM Operational Decision Manager
We deliver Business Rule Management System (BRMS) to define, deploy, execute, monitor, and maintain the variety and complexity of decision logic used by operational systems within an enterprise. We utilize model-driven engineering, such as the model-driven architecture (MDA)/ Object Management Group (OMG), to deliver efficient BRMS development.
Operational Decision Manager on Cloud includes components from Operational Decision Manager, which delivers a proven development system for capturing policies in solutions that automate the application of decisions.
Introducing Operational Decision Manager: Operational Decision Manager enables businesses to respond to real-time data by applying automated decisions. With it, business and technical users externally develop and manage the decision logic of operational systems that organizations depend on daily.
Accessibility: Accessibility features enable people with disabilities, such as restricted mobility and limited vision, to work successfully with Operational Decision Manager.
IBM Operational Decision Manager - IBM ODM Services Includes: ​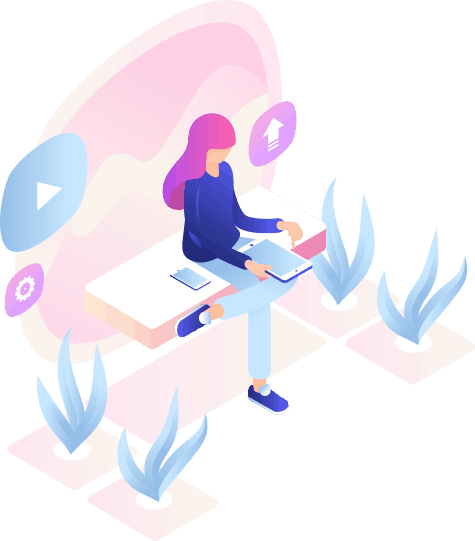 See exactly how Pragma Edge can help your business thrive.