Removes transaction blind spots
IBM Sterling Business Transaction Intelligence - BTI
Chain Partners To Research And Resolve Issues And Improve Supply Chain Performance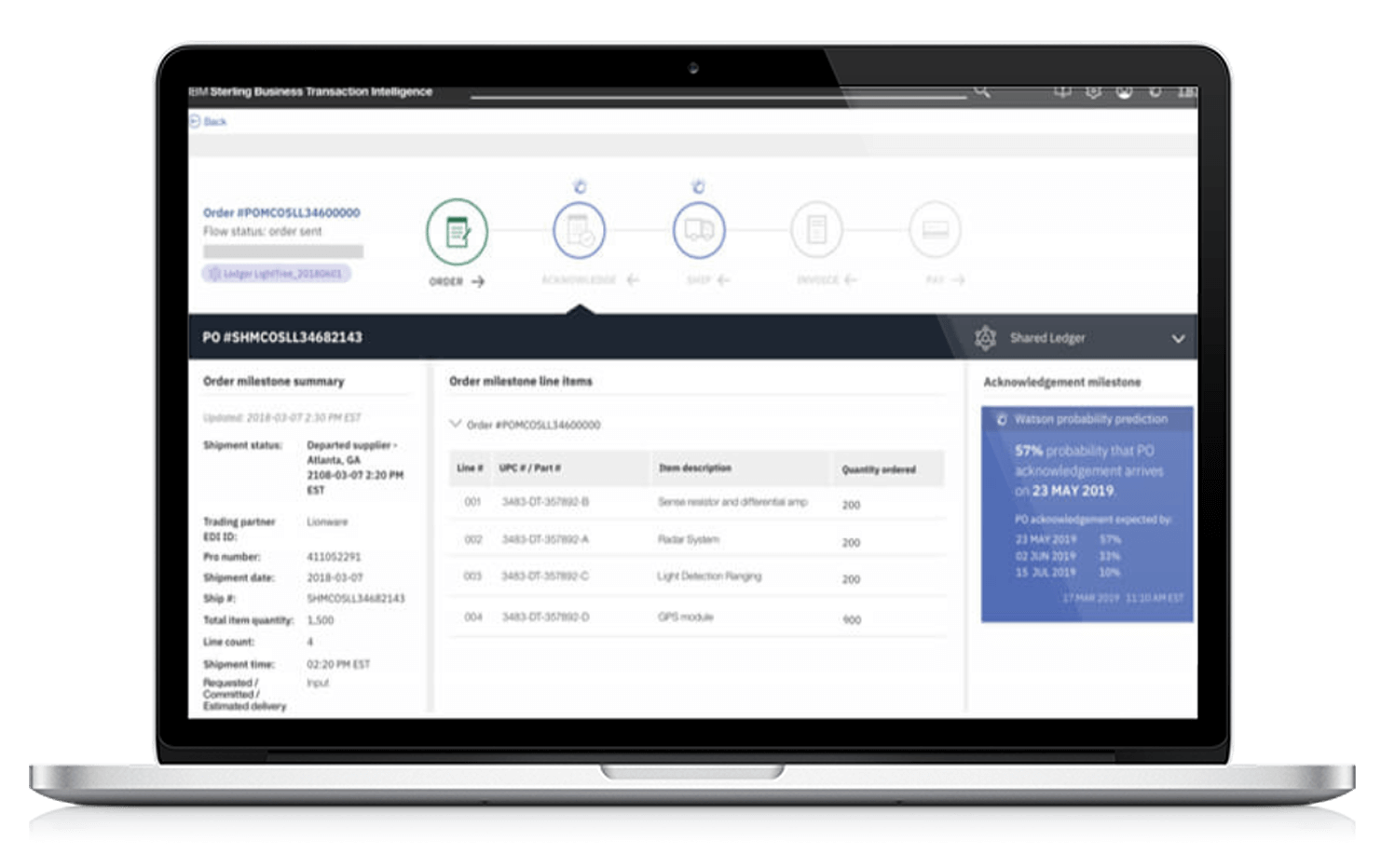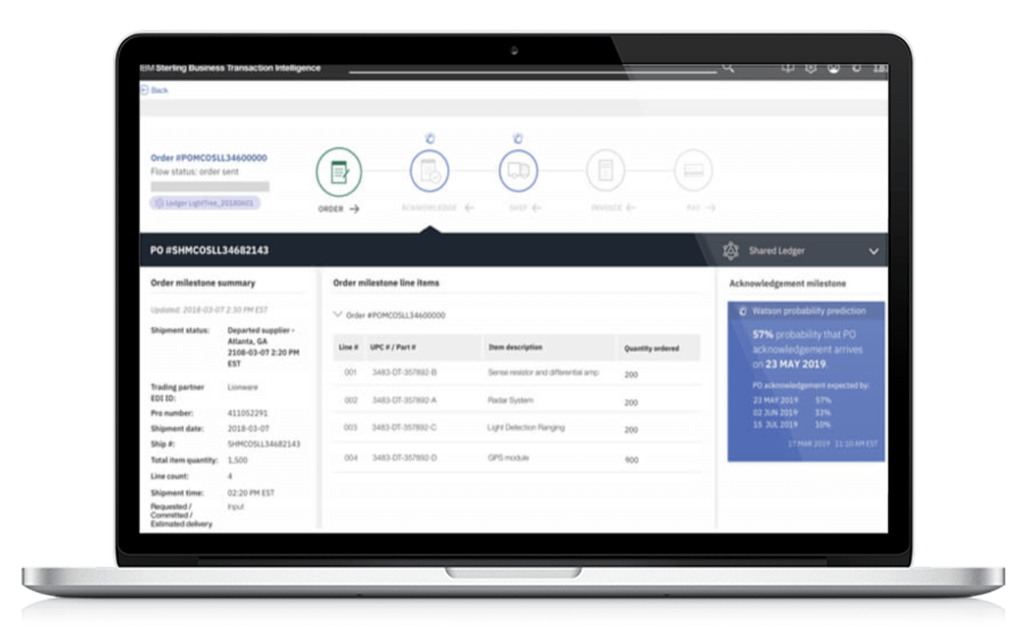 Empower business users with self-service and real-time insights​
IBM Sterling Business Transaction Intelligence - BTI
Supply chain transactions are often complex. To answer a simple question about an order often requires an Electronic Data Interchange (EDI) specialist to search through raw data. And data silos within your company or across multiple partners create transaction blind spots that lead to disruptions and disputes.
IBM Sterling Business Transaction Intelligence Multi-Enterprise Edition removes transaction blind spots between partners with multi-enterprise shared visibility from order through delivery. This solution allows you and your trading partners to have a single version of the truth with a secure, immutable IBM Blockchain relationship that deepens trust and transparency.
IBM Sterling Business Transaction Intelligence leverages AI and blockchain to make it easy to find out where a specific order is in its lifecycle. IT and business users, regardless of skill level, can explore supply chain transaction data efficiently using natural language search. And anomaly detection will reveal even greater insights about potential problems to address proactively. Today's complex supply chain limits your visibility with point-to-point communications and siloed data across your partners. Each of your partners have a different version of events which makes issue resolution challenging and time consuming.
Illuminate your B2B transaction blind spots with real-time shared visibility – from order through delivery
With limited transparency across your supply chain transactions, it is difficult to control costs, maximize efficiencies, and take on new business demands. IBM Sterling Business Transaction Intelligence provides shared visibility across value
chain partners to research and resolve issues and improve supply chain performance. Unlock the answers hidden in your transactions and experience the power of frictionless multi-enterprise digital connectivity that gives you a single record of truth complete with transparent immutability, data rights, an audit trail, permission and privacy, and a security-rich environment.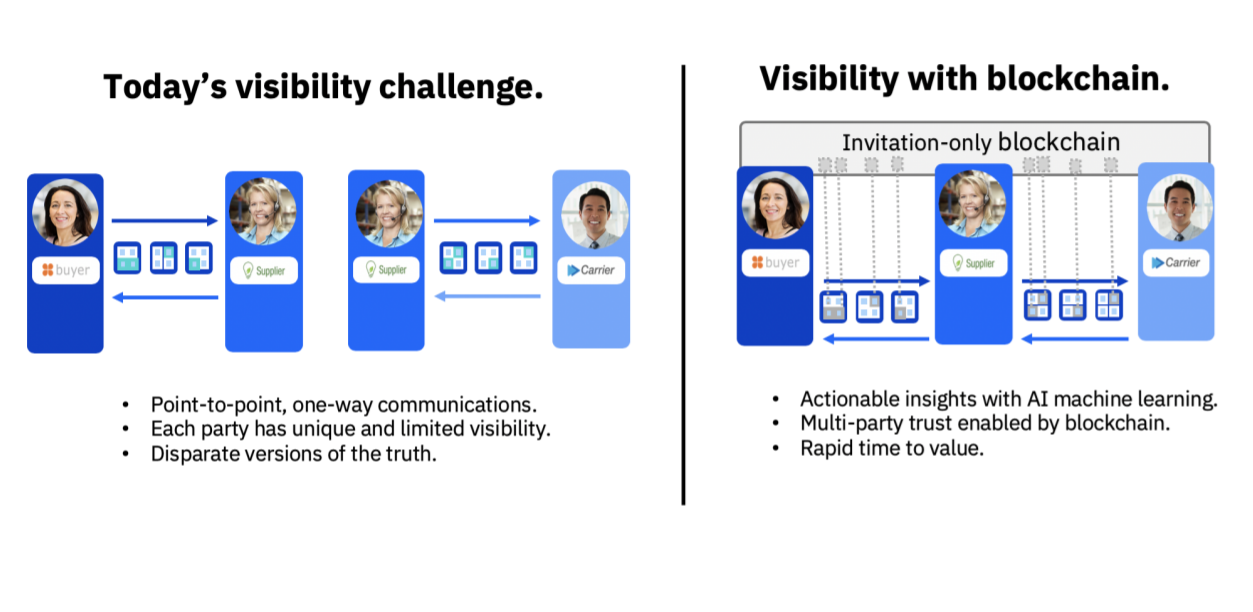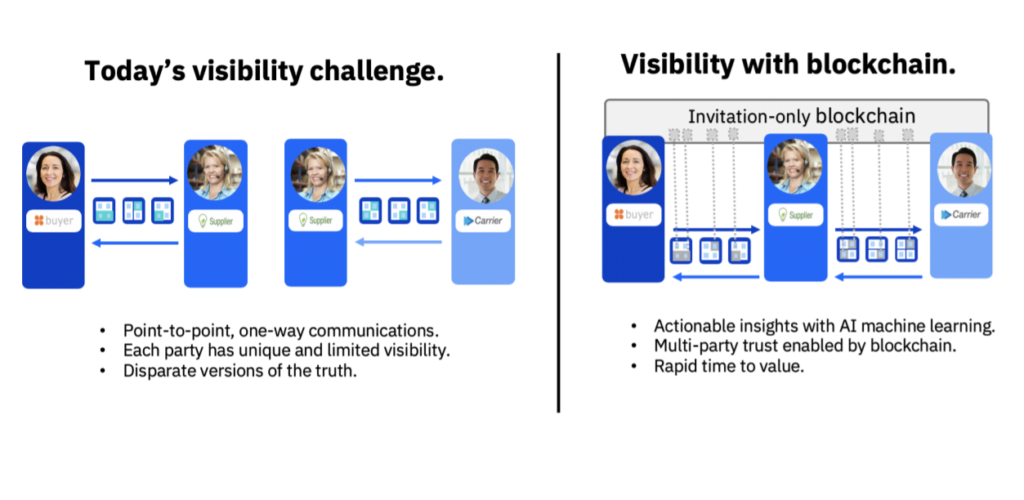 A trusted, multi-enterprise single version of the truth
Benefit from a single, immutable record of supply chain events. Ensure security of your transaction data with role-based, field-level permissions.
Leverage AI machine learning for alerts and predictive insights to get ahead of disputes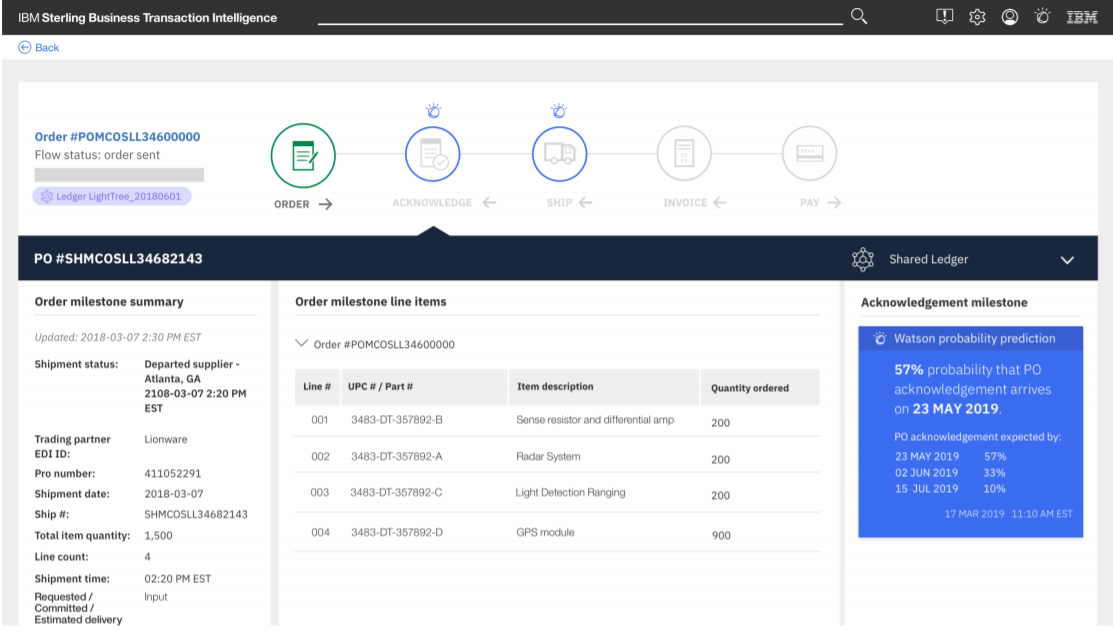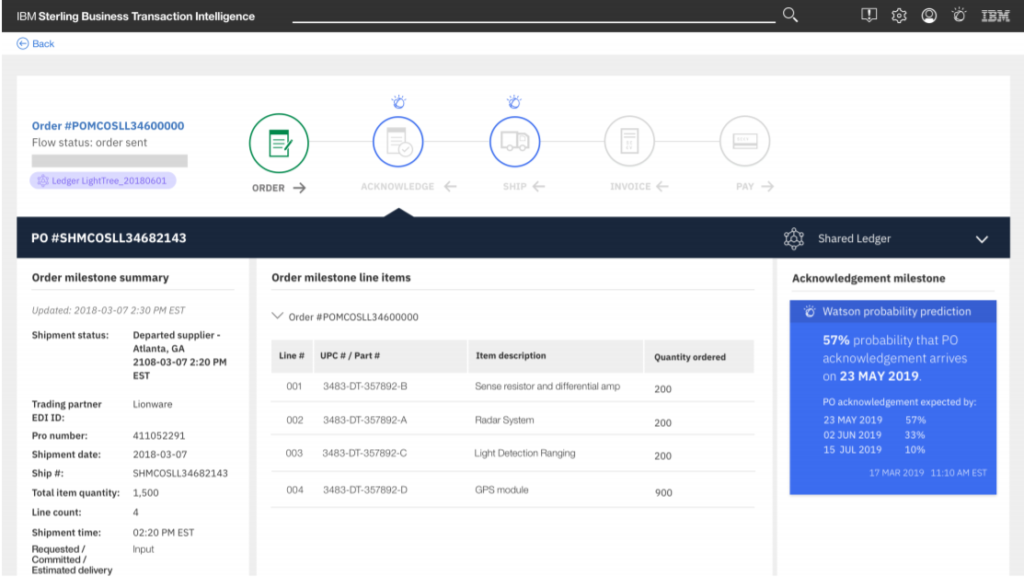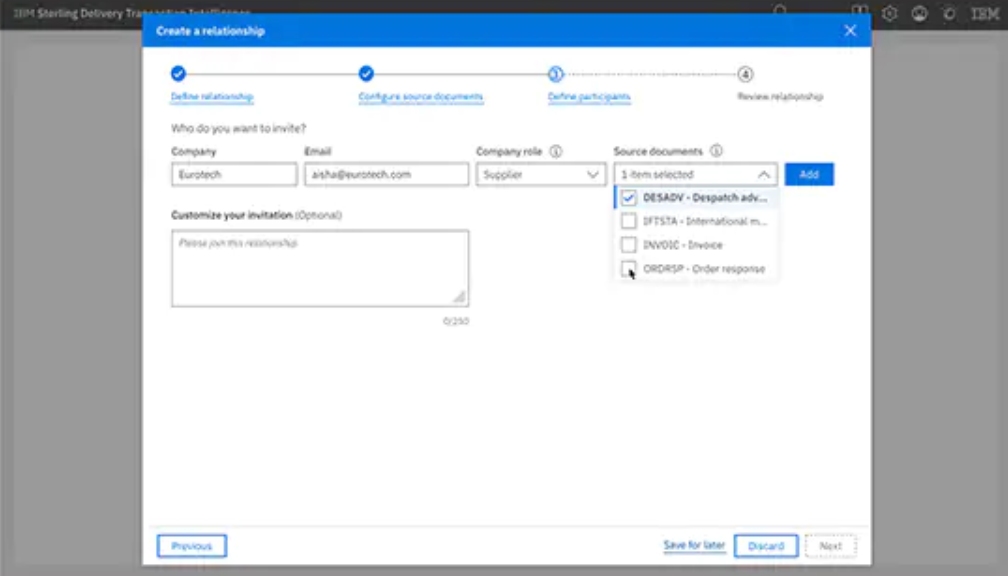 Quickly onboard clients to a blockchain relationship and leverage your existing investments to begin realizing business value from shared, immutable, data-driven insights.
Key highlights - sterling Business Transaction Intelligence - BTI
Sterling Business Transaction Intelligence (BTI) - FAQs
A transaction is a logical unit of work that is necessary for performing activity within Sterling Order Management.
Business Transaction Intelligence is a cognitive capability of IBM Sterling Supply Chain Business Network that provides meaningful information and insights to help companies better manage order to cash and purchase to pay interactions.
IBM Sterling Supply Chain Business Network is a cloud-based business network that enables you to simplify collaboration across your supply chain. It delivers embedded artificial intelligence (AI) insights for better decisions and provides multi-party B2B transaction visibility backed by IBM Blockchain.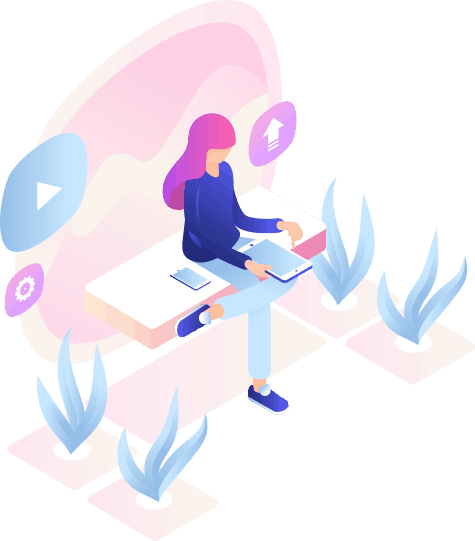 See exactly how Pragma Edge can help your business thrive.