How Artificial Intelligence Will Reshape Remote Work?
Due to the havoc created by the COVID-19 pandemic and a considerable volume of companies allowing remote work, the working scenario has changed. Now, one of the hottest topics of discussion is AI, ML, and remote work. Both Machine Learning & AI has indeedMachine Learning & AI have emerged significantly, and their capabilities cannot be ignored.
Still, when it comes to Artificial Intelligence, ML, and remote work, both employers, as well as employees, are a bit doubtful about the same. But when it comes to remote work, the potential of AI and ML cannot be underestimated. So, let us delve a bit deeper into the topic to understand how artificial intelligence and Machine Learning for WFH innovations can reshape the entire remote work concept.
Machine Learning has already been an active part of enhancing job opportunities for applicants all over the world. On the other hand, AI could very soon help eliminate repetitive work, thereby allowing more businesses additional time to train employees for picking up more skilled workers.
In recent times, the appeal of remote work has seen exponential growth globally. The pace in the remote working trend is induced by the COVID-19 pandemic. Both ML and AI have already been actively participating in the appropriate management of remote work. The trend is expected to go further up where the entire management of remote employees and their work could be taken up by machine learning & artificial intelligence.
The Boom of Remote Working
The boom of remote working or work from home (WFH) is due to the COVID 19 where more and more employees are being forced to work at the home due to the COVID induced lockdown as well as social distancing guidelines.
The employees are allowed by companies to set up offices at their homes. In this regard, artificial intelligence and machine learning for WFH innovations as well as sustenance can have a crucial role to play. Let us study a bit more to get a better idea about AI and ML managing remote work.
AI and ML Managing Remote Work
The human resource department of different organizations needs to undertake a wide array of tasks that allow them to rightly comply with different legal requirements for hiring and HR policies issued by the management. Selecting the appropriate candidate can take up a lot of time when all compliances are considered. However, the organizations can create remote working positions, thereby helping to manage the load of the in-house employees.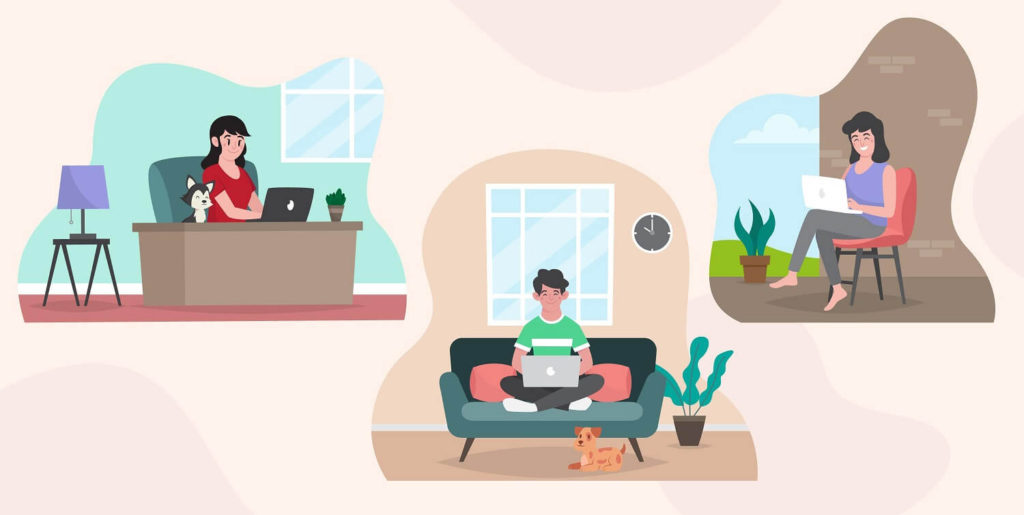 Work from home comes with a major criticism regarding its ability to keep an eye on the quality as well as productivity of the remote workers. In this regard, artificial intelligence and machine learning for WFH innovations can lend a helping hand. The managers, team leaders & supervisors can incorporate AI and ML programs for appropriately keeping an eye on staff performance in a non-invasive manner.
The modern Artificial Intelligence and ML-based syste