Security Log: Best Practices for Logging and Management
Logging is an essential aspect of information security. It provides a clear history of what happened in the network and on the different assets. It helps you to understand the threats, their nature, time, and other details. 
This is a guide to implementing a security log management system to help you defend and secure your network.
What is Security Log management?
Security logging is a process of collecting and recording events that have been generated throughout the IT infrastructure and providing access control to this data. Security logs can be used to monitor the security of the network and its components and the activity of users and applications. 
They provide the raw network activity data and are the first place to look when a networking event occurs. Security logs are typically stored in a log monitoring, and management application and are stored in a structured format for easy searching and analysis. Often, logs are imported into a SIEM (Security Information and Event Management) system for further analysis and reporting.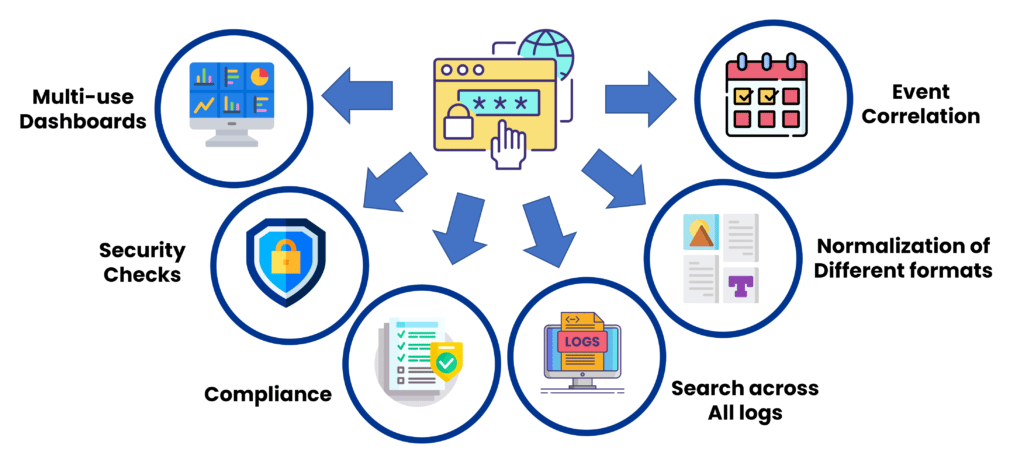 A Comprehensive Approach to Security Log Management
If you're looking for the best ways to manage and log security information, look no further than our list of best practices. We'll show you how to use logs to improve your security posture effectively.
You may have a solid security strategy in place, but your team needs to know what's expected of them to succeed. Doing this can prevent unauthorized changes from occurring within your company and ensure everyone understands the importance of data security.