SAP connectivity with
Sterling B2B Integrator's SAP Suite Adapter
SAP connectivity with Sterling B2B Integrator's SAP Suite Adapter for JCo3.x
Sterling B2B Integrator's connectivity with SAP can be problem area for users.  Here are some pointers for verifying your SAP setup.
This blog article deals with the SAP Suite Adapter for JCo 3.x.  The techniques described here will work for the SAP Suite Adapter as well. However, if you're still using the SAP Suite Adapter, keep in mind that the SAP Suite Adapter works with the SAP 2.1.x libraries only.  Since SAP ended their support for the SAP 2.1.x libraries at the end of 2013, you may wish to consider installing the SAP JCo 3.x libraries.  If the SAP 2.1.x  sapjco.jar and its libraries still work, you can of course, keep using them. However, if you need to contact SAP regarding an issue you encounter, SAP will advise you to move to the SAP JCo 3.x libraries.
You'd like to know whether the jar and library file are correctly installed.  You can check this via Deployment > Adapter Utilities > SAP Suite Builder 3 > IDOC Meta Data Builder.  Simply click the Go! button.  If you then see the radio button for load balancing, you know that SI has found the jar and library, thus these are properly installed: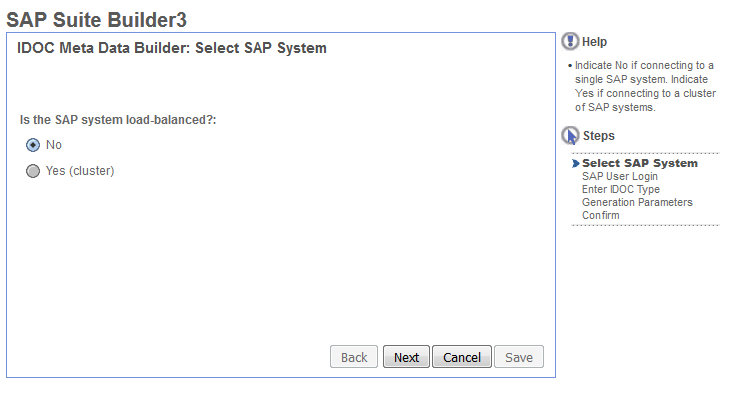 What if instead of being presented with the above screen, you see an error message?  My first question would then be:  Are you running SI on a Microsoft Windows host?  More than any other platform, Windows sometimes has difficulty knowing where to find the SAP library that works in conjunction with the sapjco3.jar.  Please have a look at this Technote to see if it applies to your configuration: http://www-01.ibm.com/support/docview.wss?uid=swg21641193
After you have verified that the SBI can find the jar and its library, there are additional checks you can perform.  If you are configuring your adapter for both inbound and outbound connections to SAP, a not uncommon issue is with the Program ID: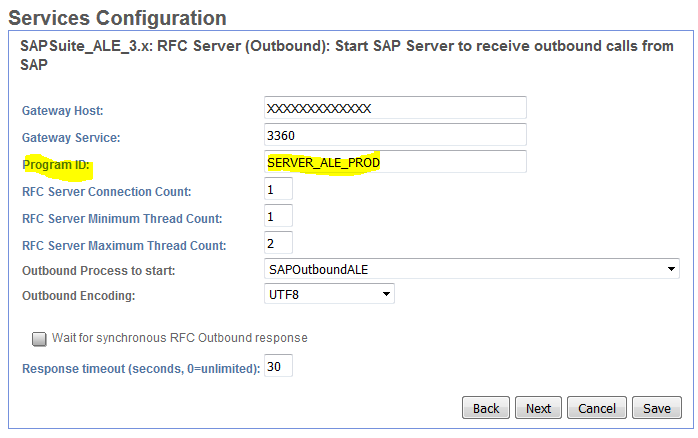 This value is not an arbitrary one; it corresponds to an entry in the SM59 screen in SAP.  The value can be any string, but it is vital that the Program ID defined in the SAP Suite Adapter for JCo 3.x matches an entry in SM59 on the SAP host: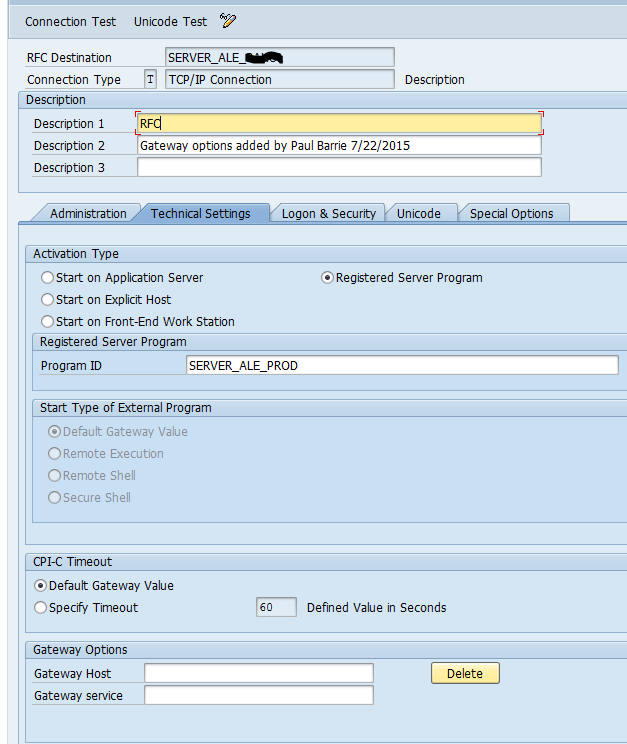 If you click the Connection Test button, the test should return a successful result.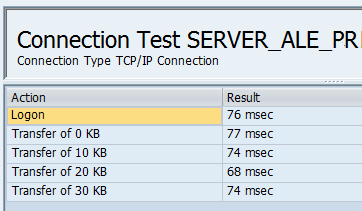 If it does not, then there is an issue with the connectivity between SI and SAP. When these issues occur, please check your credentials in the SAP Suite Adapter for JCo. 3.x If these are correct, please contact your SAP BASIS team, as they can often assist in these matters. A common issue is that the SAP program is not 'registered.' This can often be corrected by some